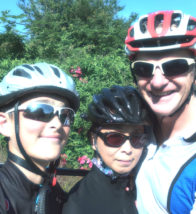 We plan and arrange your own cycling trip
– Bespoke travel planning and arrangement service tailored to your own preferences
– Individual support by English/Japanese speaking cyclists with local knowledge
– No Japanese  needed as we plan and arrange everything you need
Fee
Starting from 10,000 yen
Payment accepted in any currency via paypal
What travellers are saying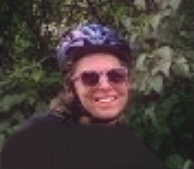 Thank you very, very much for arranging our wonderful cycling trip to Japan.  I had been trying to plan and organise our trip for months myself, but was unable to come up with a detailed itinerary due to my inability to read Japanese and lack of specific information such as up-to-date train time table.  Without your help, we simply wouldn't be taking the trip to Japan as organized tours were very expensive.  The itinerary was perfect as it was made based on our own preferences, cycling style and budget, and we thoroughly enjoyed our wonderful holiday. You offered us extra advice on anything from packing to cost saving, and the time/cost savings far surpassed the very reasonable fee for your excellent service.
Jane, Manchester UK
How Japan Cycling help you
If you send us your wishlist (see below) and level of service you want, we will give you a free quote for our service depending on your requirements, starting from 10,000 yen.  We could offer options so that you can choose level of service you want.
Please send the following information
1. When do you want to go and how long? Send some rough dates (or precise dates if you have them).
2. Are you bringing your own bikes or do you need bike hire? Do you need bike accessories such as panniers and helmets?
3. Where do you want to go in Japan? Do you have any specific ideas or do you need help deciding?
4. Anything else on your wishlist?
– How many in your group?  Are they all adults?  Are you friends or family with children?
– Any accommodation preferences (budget, types, how many rooms)
– Do you need baggage transfer each day or are you happy to carry everything yourself?
– Do you want to cycle all the time, or combine public transport and cycling?
– What kind of cycling?  How far each day?  Do you prefer road cycling or off road?